DURABLE AND TRUSTED
When it comes to plastering your pool in Houston, only the best should do. We always offer the best pool plastery services the industry has to offer, with the latest beautiful, yet durable products and techniques. We can also help you diagnose issues and offer solutions for your existing plaster-related problems.
We guarantee that your plaster surface will be water-tight and will not peel, blister, or delaminate. We strive to exceed your swimming pool renovation and plastering expectations. With competitive pricing and crews that take pride in their work – we treat your family like our family. Our Houston pool plastering professionals will evaluate your pool and recommend the best plastering method that is appropriate to meet your needs, and our estimates are always FREE. We provide service to residential and commercial customers. You can trust us to recommend what is best for your Houston area pool.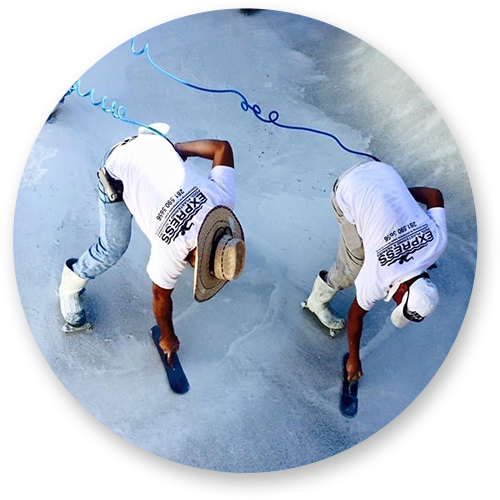 Fully insured, routinely recommended
Express Pool Plastering is family-owned and operated, and insured for our client's protection. The majority of our customers are referrals and we are routinely recommended by pool service companies, supply stores, and other pool builders throughout Houston. Our highly-trained professionals will take special care of your Houston property and complete each step of your pool project from beginning to end, on time, and with beautiful results.
Your Local Pool Experts
Pool maintenance is one of the jobs for which you need to hire the best company to do it right. If you are currently wasting a lot of money on your pool maintenance, stop right away and contact Express Pool Plastering & Repairs in Houston for an affordable service.
If you have been noticing your pool plaster getting scraped off easily, then it is time to get it from the best contractors in Houston. Contact us now to request a free quote!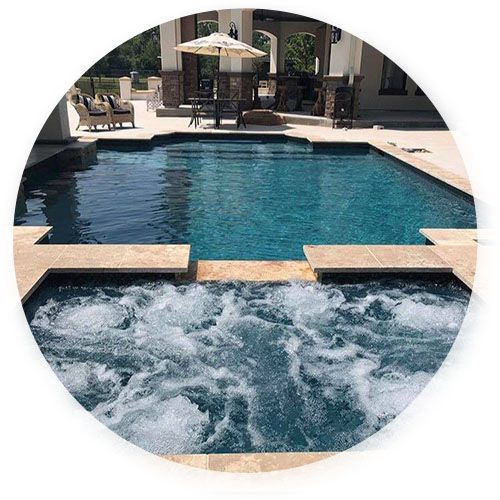 What Makes Us Different?
If you're planning to do a pool plaster yourself, it might not be the best idea. You may initially feel that it won't cost you much, but doing it yourself may double the cost when the plaster starts to fall off and your pool starts losing its shape. It's crucial that you hire the best pool plaster contractors to get the job done right and within your budget!
Express Pool Plastering & Repairs is an ideal pick if you want durable, long-lasting pool plaster services in Houston.
What is the point of building your dream pool with a low-quality foundation? Learn more about our comprehensive services and start improving the appearance of your pool now!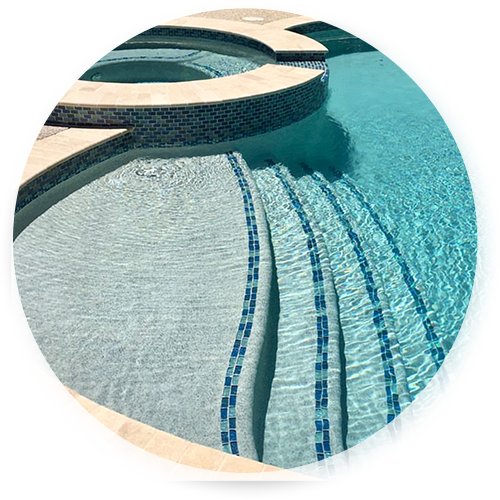 Get a High-Quality Pool Plaster With Us
We offer Polished Plaster, Pebble with glass plaster, Quartz plaster, and polished plaster. Replastering can give your pool an updated bespoke finish that may compliment your house, thanks to modern plaster technology that offers a range of possibilities.
The color and texture of the cement, for example, are two design variables that add to the possibilities. Adding or altering features can improve the aesthetic of your pool while also allowing you to upgrade and change the design of your backyard.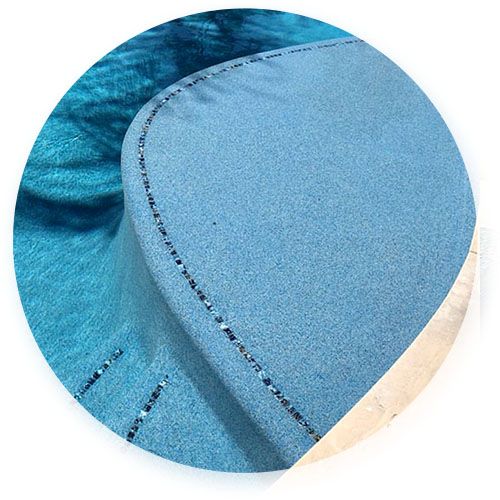 How Do We Do It?
At Express Pool Plastering & Repairs, we understand how important it is to have a pool that is safe and comfortable to swim in. That's why we offer a complete pool strengthening, repair, and replastering service. Whether you're feeling uncomfortable due to rough edges or the plaster has been falling off, we have the tools and expertise to get the job done right. Our team of experienced technicians will inspect your pool thoroughly, identify any weak spots and repair them, and then replaster the entire pool to ensure a durable, long-lasting result. We use only the highest-quality materials and specialize in a range of services, from complete pool renovations to simple repairs. Whether you need a minor crack filled or a major overhaul of your pool's surface, we'll be there to help. Don't wait any longer – contact us today to get your pool back in top condition!
You can trust our Houston pool experts to repair and replaster your pool so you can tan in the sun and relax again. After we are done pre-inspecting your pool, plastering will be completed by our experts within the next 48 hours.
Learn More About Us!
Want a pool where you can relax and spend some fun time with your family? We can work with you to provide you with your dream pool. We offer you the best pool plaster colors — whatever you desire. Contact us today to get the best pool plastering services in Houston.