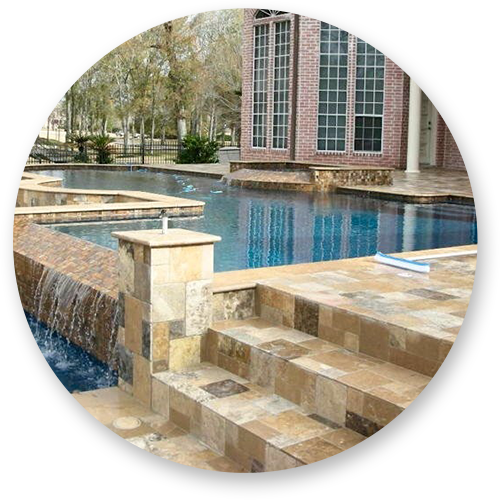 Transform your pool
A new pool deck can transform your entire pool. Whether dated or damaged, Express Pool Plastering can deliver beauty to your backyard with an elegant new deck.
Are you having decking issues? Maybe it's hollow, lifting or you need to replace or repair your expansion joints. Or maybe you'd like an entire new look for your pool by replacing your existing decking. Not to worry, no job is too big or too small. Our professional staff will evaluate your pool surround and recommend the best materials and method that is appropriate to meet your needs. We provide service to residential and commercial customers. You can trust us to recommend what is best for your pool and our estimates are always FREE.
Call today to set up a FREE no-obligations consultation with one of our renovation specialists. We service Houston, TX and the surrounding areas.