Finish your life-changing pool project with the polish it deserves. A pool plaster finish is the endgame result you need to maintain good form and protection. Many options work for pool plaster finishes, and we're here to help you find the perfect match. Check out Express Pool Plasterings' latest project finishes today for that nudge of inspiration!
QUARTZ PLASTER
Quartz plaster is a great option that offers a variety of looks and colors in its material finish. The colored ceramic pigment in the quartz pieces bonds to the plaster's surface, which helps create a marvelous exterior. This firm stain-resistant potential blemish covering option is excellent for both looks and functionality.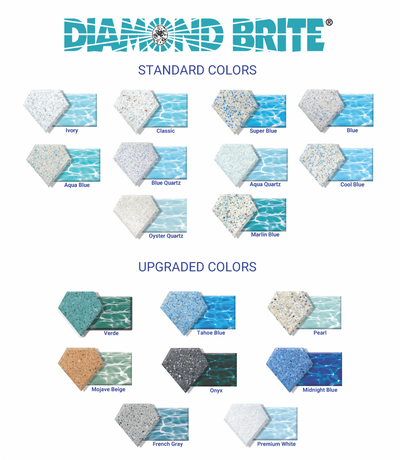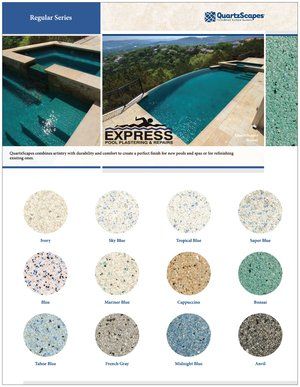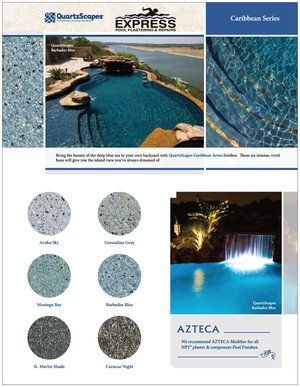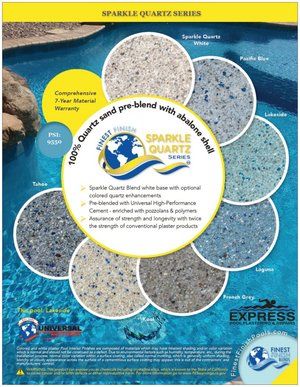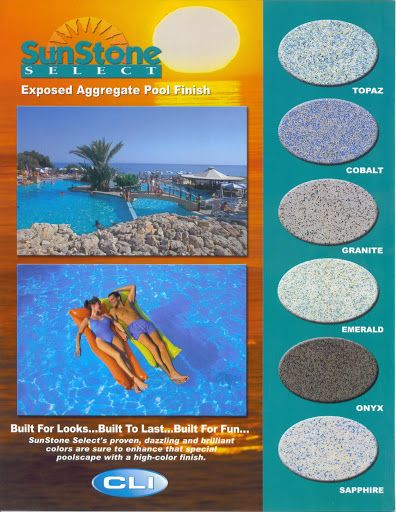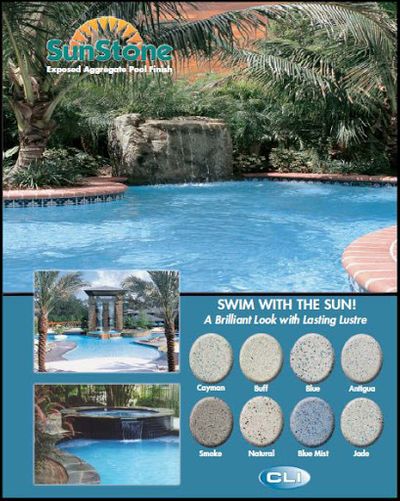 PEBBLE PLASTER
Invoke the relaxing vibes of an outdoor river bed in your pool with the pebble plaster option. The pebble plaster is versatile in size and texture to fit your perfect aesthetic. In addition, the factory pre-bagged colors for the pebble mixture allows for easy replacements down the line.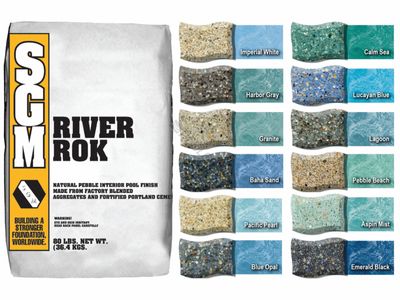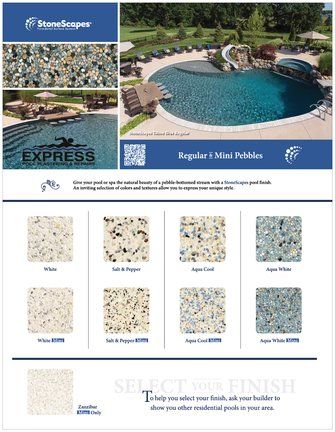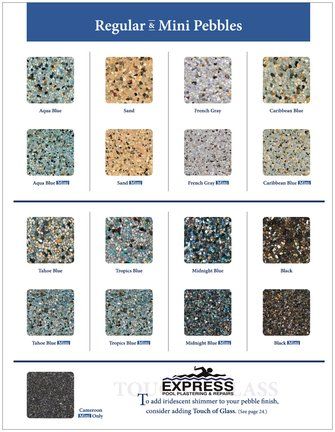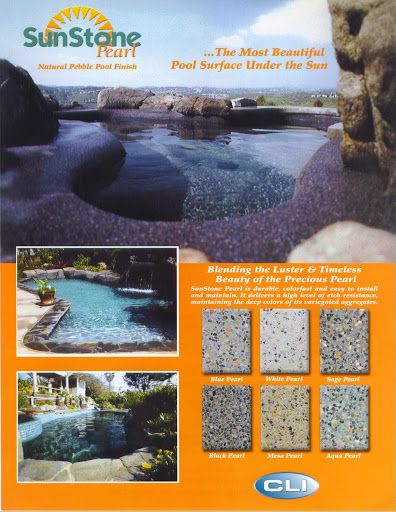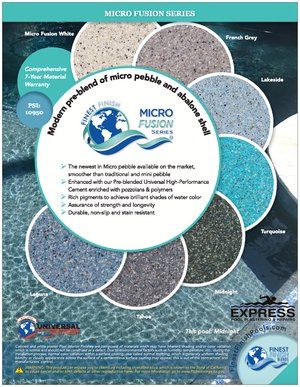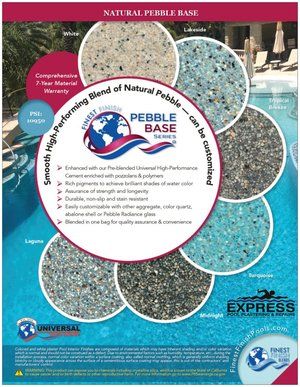 Pebble with Glass Plaster
The pebble with glass plaster uses our signature "jewels for pools" glass that consists of a blend of iridescent, multi-hued, gem-like glass crystals in a four-color combination. This option contains durable, non-slip, and stain-resistant material with an assurance of strength and longevity for your pool.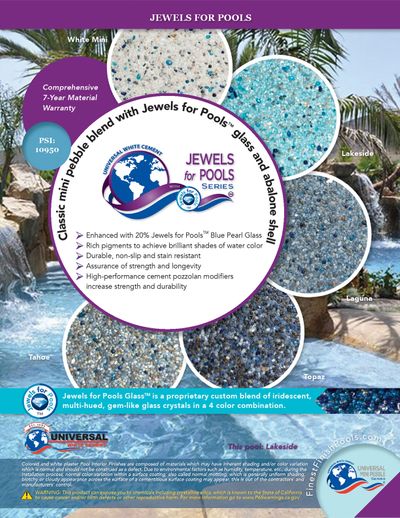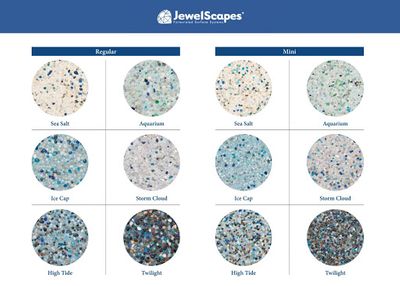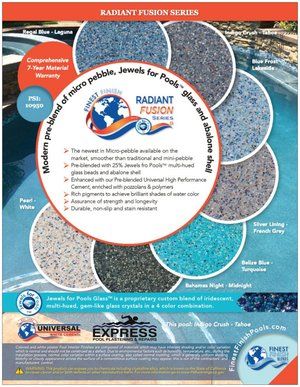 Polished Plaster
Our polished pre-blend of pebble aggregate, colored glass, and abalone shell is a durable and stain-resistant option whose rich pigments allow for brilliant shades of watercolor to be displayed. In addition, the polished plaster pushes qualities of strength and durability for your pool.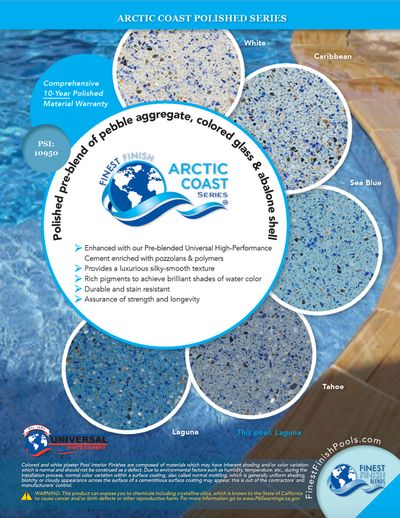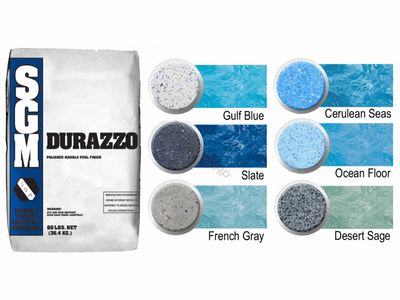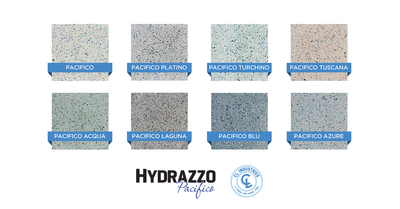 There are a plethora of great options for pool plaster finishes. For the best inground swimming pool services in Houston, TX, contact Pool Plaster Finishes today!
we are proud members of these organizations