Lighting
Update your Lighting to LED!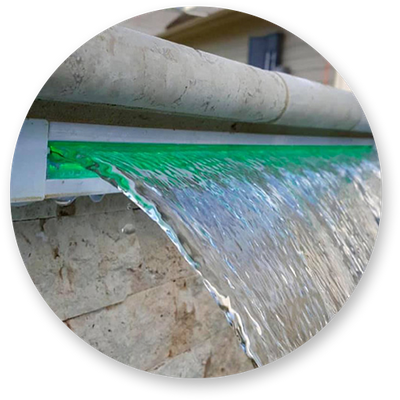 Looking for a way to take your pool to the next level? At Express Pool Plastering & Repairs, we're proud to offer a variety of different spa and pool lighting options in order to ensure that your space looks just the way you want it to.
Nothing beats relaxing by your pool at the end of a long day, and whether you're going for a soothing swim or sitting by the pool with friends, your pool lighting goes a long way towards setting the right mood. Thankfully, Express Pool Plastering & Repairs has served Houston and the surrounding communities since 1999 — and there's nothing we'd love more than to help you find the lighting options that work for you.
Express Pool Plastering & Repairs strictly uses high-quality products. Hayward offers the latest lighting products, such as upgrading to LED to save energy and money! Immerse yourself in an environment of relaxation and mood enhancement. Learn more about the products we use by checking out Hayward products.
Lighting Options for Every Need
Whether you're lighting an in-ground pool or a spa/hot tub, Express Pool Plastering & Repairs offers just what you need to enhance your experience. Being able to change the lighting to suit your specific tastes allows you to create a cozy oasis any time you like.
Have a question for our team? Ready to discover the difference that new lighting can make for your pool or hot tub? The team at Express Pool Plastering & Repairs would love to help transform your space. Contact us today.